Step 3 - Encrypt Email & Files
Check off 'Encrypt Email Body' & 'Show File Names' (both optional), enter in password and password hint. To attach file(s) to email, click Add Files (2) and then click Encrypt (3) to complete email.
---
*Note - If you do not check off 'Show File Names' (1), the file name(s) will be displayed as 'Hidden, Click link to view' only in the sent email. If you check off 'Encrypt Email Body', your email message in Step 4 will be hidden but visible after recipient unlocks email (Step 8).
---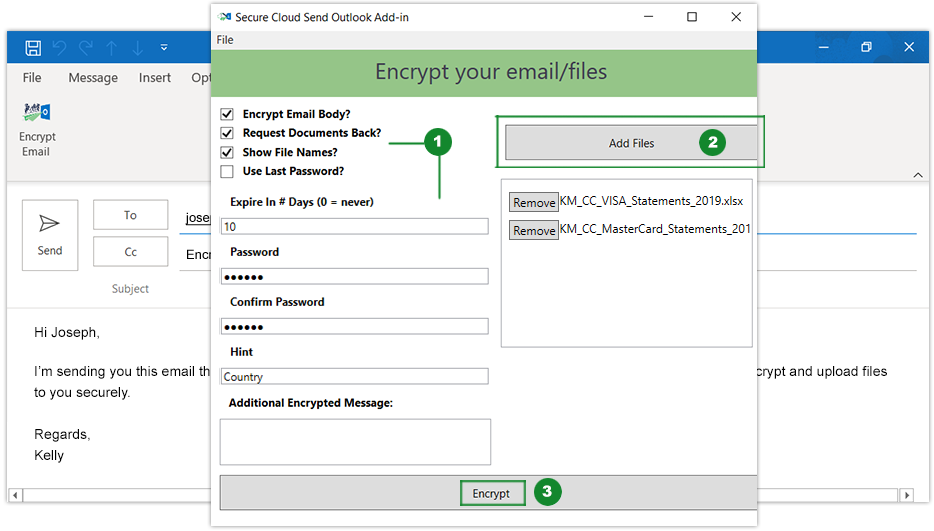 After email has been successfully encrypted, click 'Ok'. Click Send to send secure email to recipient.